2023.06.28
Regarding the Future of BanG Dream! Girls Band Party!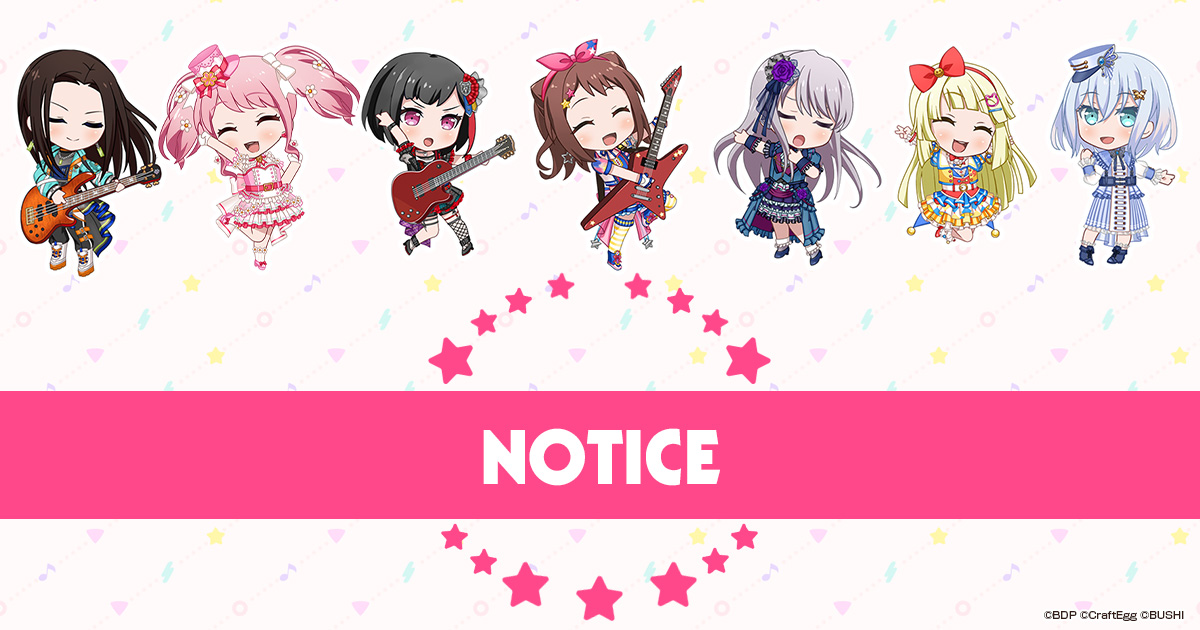 A Message from the BanG Dream! Girls Band Party! EN Team

Dear Players,
Thank you for your constant support of BanG Dream! Girls Band Party!

As some of you might be aware, the current version of the game (v6.1) is slightly behind in terms of game updates as compared to the Japanese version, during the period they were running the current localized events.

From a development standpoint, big version updates require several months of development work, due to the various processes of client development, server backend development, and testing before the final live implementation. While smaller updates take a shorter period, there remain many steps that can't be skipped to ensure the smooth launch of a version update.

This is especially true for Version 7.0, originally launched alongside the Japanese version's 6th anniversary. This version update features great changes to the game, with an overhauled user interface, the inclusions of 3D Live Mode, 3D Cut-ins, and many other exciting improved details to discover.
It is the largest update to the game since its launch, and while that gets us excited to deliver it into everyone's hands as soon as possible, we also want to make sure we launch it as smoothly as we can.

As such, we have chosen to prioritize our development resources solely on the next major version update of v7.0, instead of delaying it by a few months for each incremental version update we would need to do in the interim.
The next version update will be v7.0, once it's ready to release.

We understand that many players may have been looking forward to certain Quality of Life features in the following versions of v6.2 and v6.3, such as using 10 Live Boosts in a single Live, or the daily limited auto-play function, but we seek your patience and kind understanding on this matter. All these features will of course, also be available in the major v7.0 update.

By our current development schedule, we aim to deliver v7.0 before the end of the year, and will announce as soon as we have a confirmed date for its release.

Thank you all once again for your continuous support, and we hope you continue to enjoy playing BanG Dream! Girls Band Party!