2021.04.07
BANG DREAM! GIRLS BAND PARTY! X hololive English COLLABORATION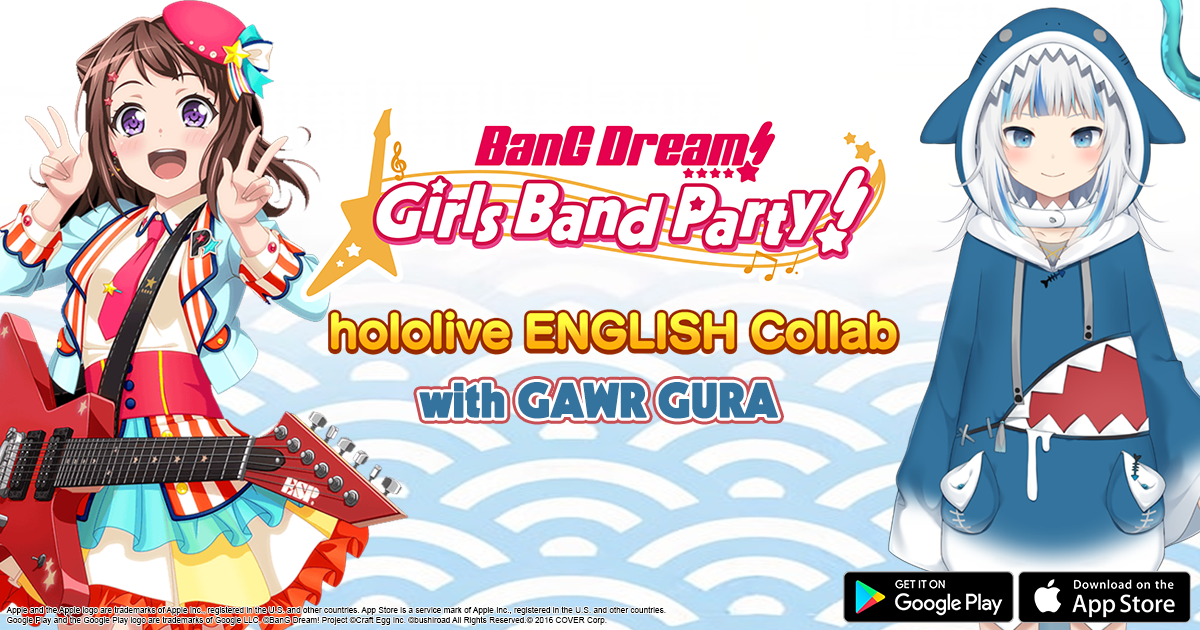 Singapore (Apr 7, 2020) - "BanG Dream! Girls Band Party!" (English Version), the anime music rhythm game on mobile, has announced their collaboration with "hololive English".
On Apr 8, 01:00 UTC, the popular VTuber Gawr Gura from "hololive English" will be hosting a collaborative livestream on her YouTube channel playing BanG Dream! Girls Band Party!.
Catch Gawr Gura's livestream as she explores the game and has fun playing with her viewers!
● Livestream Time:
4/8 01:00 UTC ~
● Gawr Gura hololive-EN Official YouTube Ch.
https://www.youtube.com/channel/UCoSrY_IQQVpmIRZ9Xf-y93g
BanG Dream! Girls Band Party! X hololive English Collaboration Campaigns
Also, a Collab Commemorative Login Bonus Campaign will be running during the collaboration period.
Login Campaign:
BanG Dream! Girls Band Party! X Gawr Gura Streaming Commemorative Login Campaign
Period: Apr 7 UTC 08:00 (Apr 7 PDT 01:00) ~ Apr 27 UTC 07:59 (Apr 27 PDT 00:59)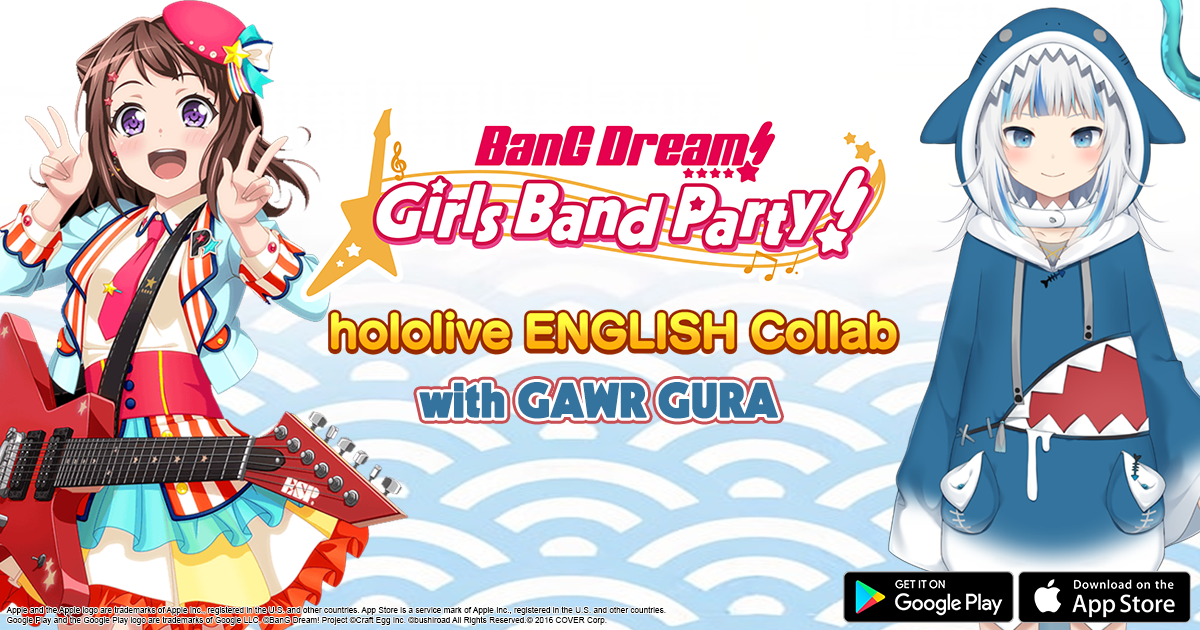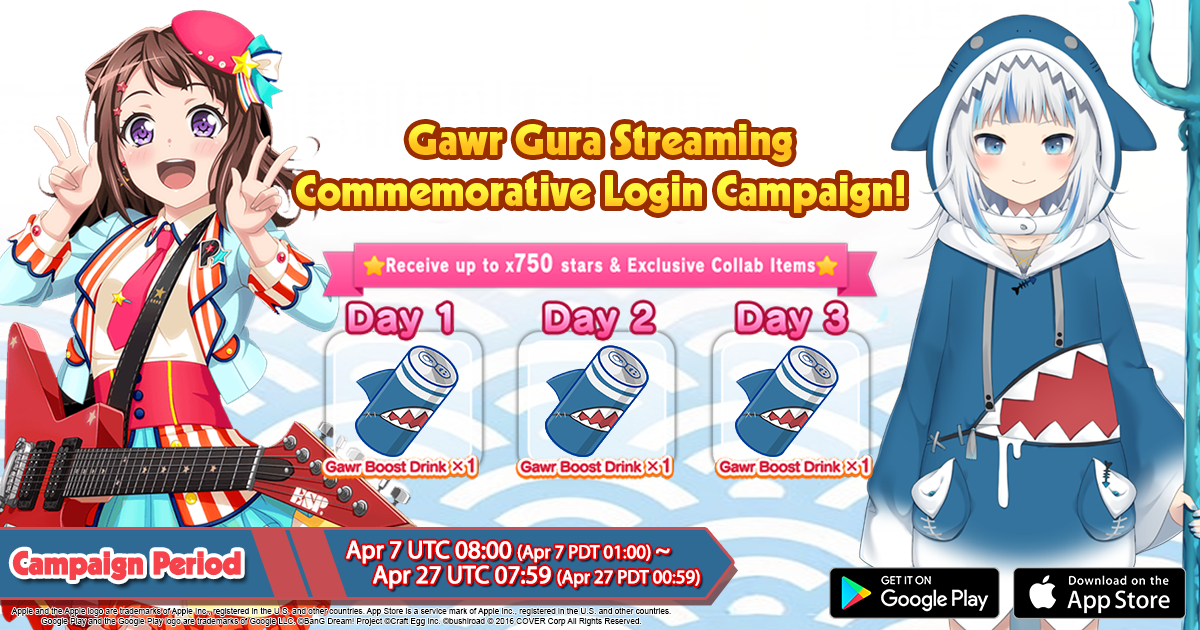 About "hololive English"


hololive English is an all-female VTuber group aimed mainly at the global market. Some of their activities include live streaming on platforms such as YouTube. Being the next generation of two-dimensional idols, they also interact with fans on Twitter and perform using intricate 2D and 3D avatars provided by the company.
・hololive English official Twitter : https://twitter.com/hololive_En
・hololive English official YouTube channel : https://www.youtube.com/channel/UCotXwY6s8pWmuWd_snKYjhg
・hololive English official subreddit : https://www.reddit.com/r/Hololive/
About "Gawr Gura"
A descendant of the Lost City of Atlantis, who swam to Earth while saying, "It's so boring down there LOLOLOL!" Gura bought her clothes (and her shark hat) in the human world and she really loves them. In her spare time, she enjoys talking to marine life.