2021.03.30
BanG Dream! Girls Band Party! x hololive EN with Gawr Gura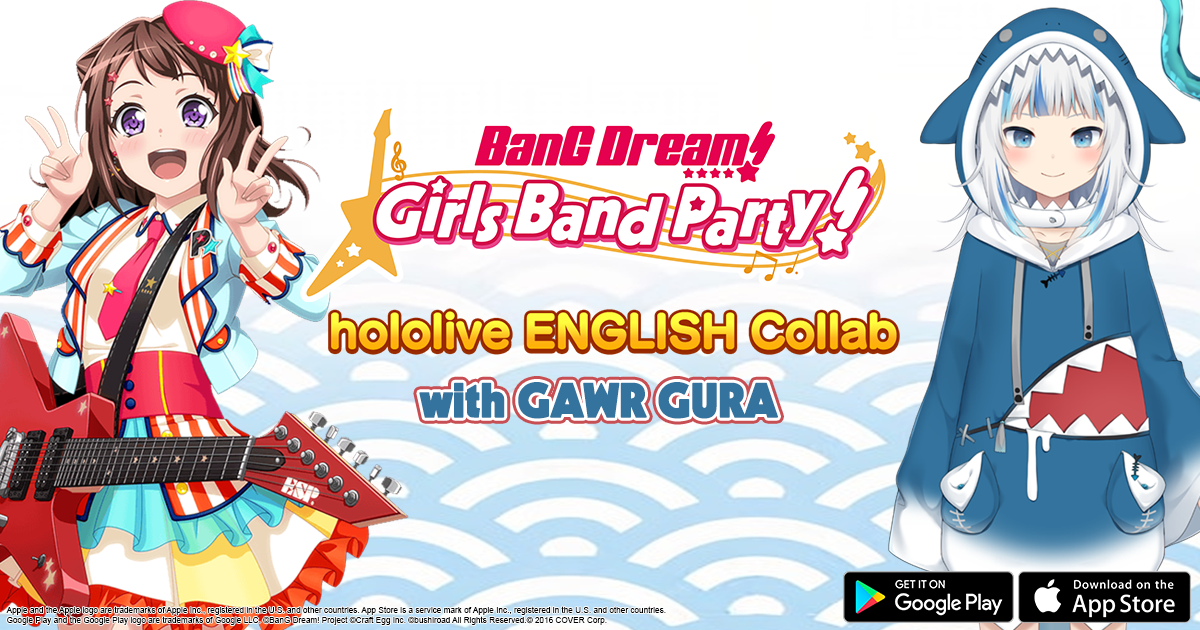 [Breaking News]
The popular vtuber, Gawr Gura, from hololive EN will be hosting a collaborative livestream on her YouTube channel playing BanG Dream! Girls Band Party!.
Catch Gawr Gura's livestream as she explores the game and has fun playing with her viewers!
● Livestream Time:
4/8 01:00 UTC ~
● Gawr Gura hololive-EN Official YouTube Ch.
https://www.youtube.com/channel/UCoSrY_IQQVpmIRZ9Xf-y93g
● Gawr Gura Official Twitter Account:
https://twitter.com/gawrgura