2020.06.25
Bushi Summer Fes. Starting July 1st!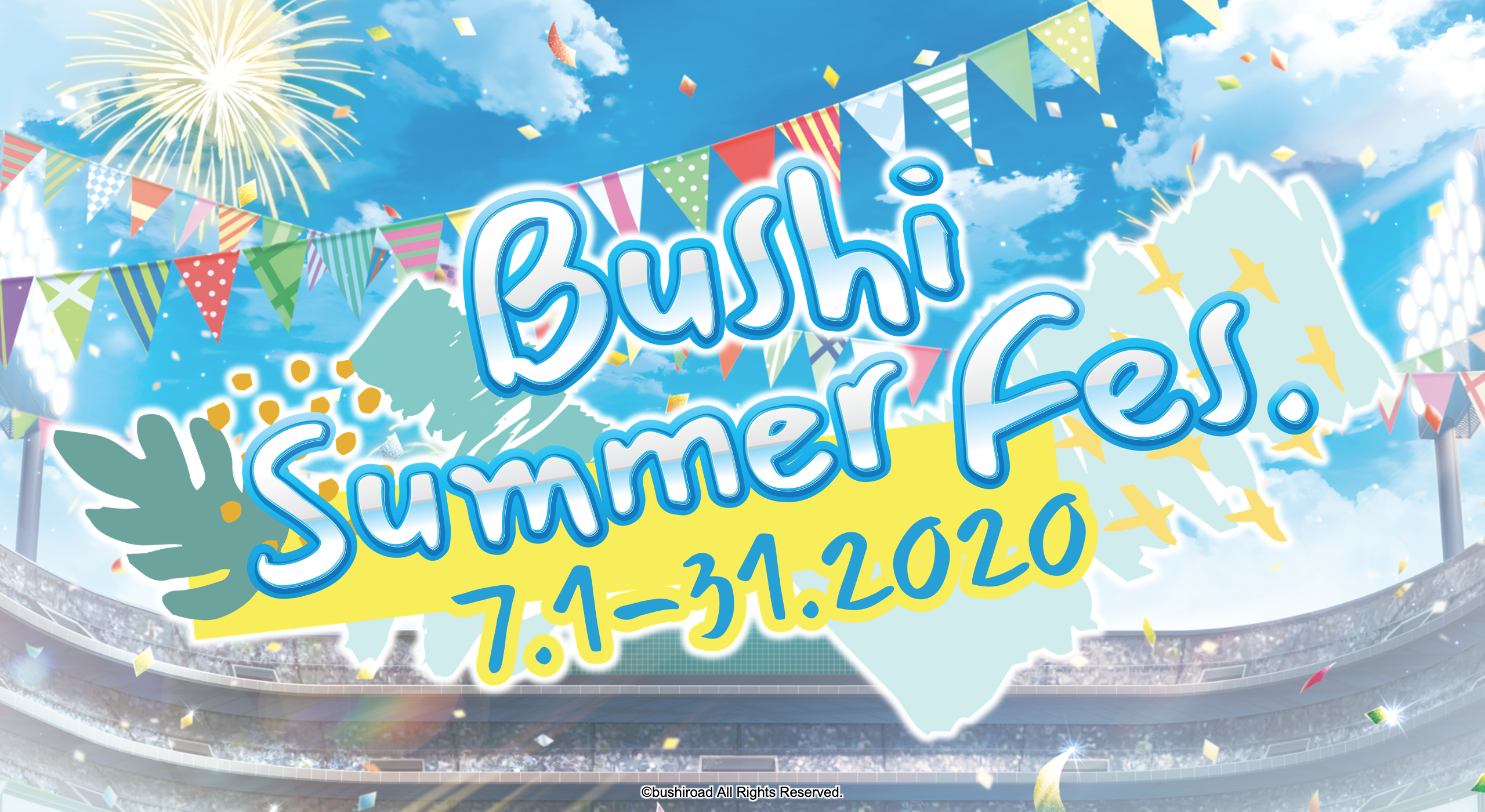 Turn up the heat with Bushi Summer Fes., a month-long online event featuring various Bushiroad contents!!
A variety of activities such as streams with special guests, podcasts, tournaments & more are in store, and you can even win some awesome prizes for participating!!
More information will be announced soon, so be sure to check it out and join in on the fun!
Event Details: Bushi Summer Fes.
Dates: July 1st - 31st, 2020