2020.06.12
BanG Dream! Girls Band Party! Official Discord Server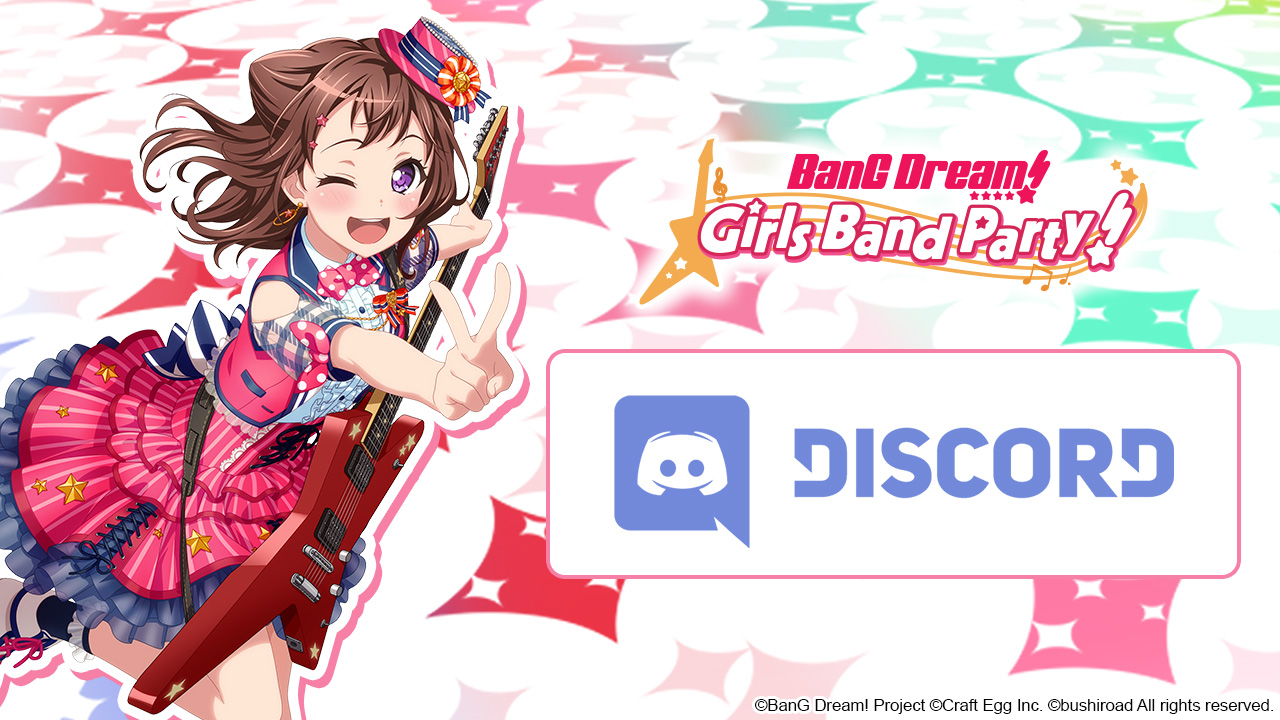 A feature that has been much requested by the community, we've decided to designate the BanG Dream! Girls Band Party! Fan Discord Server as our Official Discord Server!

What is Discord?
Discord is a chat app available on mobile and desktop specifically geared towards video game players, with both text and voice chat. Its functions include multiple channels, video-streaming, and various community-management tools. Various groups have taken to it as the platform to build their communities, and we have decided to do the same through a partnership with the largest fan server of our brand.
About our partnership with the BanG Dream! Girls Band Party! Fan Discord Server
We believe our fans have a voice and the power to grow their own communities. Rather than starting a new official server from the ground up, we decided it would be far more beneficial to the community to partner with an existing, well-run community we have been closely monitoring since its inception in April 2018.

The server will continue to be run by the existing fan moderator team, while being recognized officially as the place for fans to gather to chat about their favorite BanG Dream! Girls Band Party! topics. Bushiroad staff may be present in the server to monitor and interact with the community, but all moderation will still be handled by the fan moderator team.

With this partnership, we hope fans will be able to find a place to connect with other fans, share the love and learn more on all things BanG Dream!
Join the conversation now!

※The BanG Dream! Girls Band Party Discord Server is administrated by a team of fan moderators. Bushiroad and Craft Egg Inc. do not hold any liability for any on-goings within the server.
※All issues within the server should be raised up to the moderation team as the first level of resolution.
※In the event of wrongdoing and/or damage to the respective companies' reputations, Bushiroad may terminate the partnership without notice.
※As with all online interactions, players are reminded to protect themselves and to never share personal information.